Hackney Liberal Democrats launch European election campaign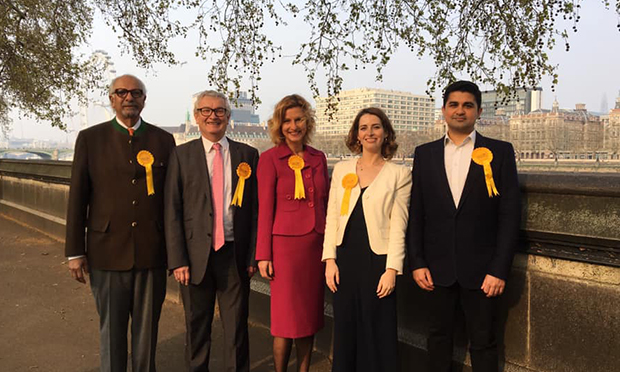 Hackney Liberal Democrats have started their European election campaign in Victoria ward – where they finished second to Labour in a by-election last November.
The party says it will be running an active campaign across the borough ahead of polling day on Thursday 23 May.
It says Victoria residents "voiced dissatisfaction on the doorstep at the Conservative Party's handling of Brexit and Labour's unwillingness to provide a strong opposition".
London Liberal Democrats have selected Irina von Wiese, a competition lawyer with dual UK and German nationality, as their lead candidate for the elections.
Other candidates include Dinesh Dhamjia, an entrepreneur and first-generation immigrant who founded travel firm ebookers.com, Camden councillor Luisa Porritt, and Jonathan Fryer, a journalist and lecturer.
Hackney Lib Dems say the European election is a "chance for the party to reach our 78 per cent of voters in the borough who supported Remain in London, and for Hackney residents to reject Brexit at the ballot box by giving their vote to the pro-Remain party".
Dave Raval, the party's parliamentary spokesperson for Hackney South and Shoreditch said: "London is an international, outward looking city that has always embraced immigration and investment.
"Hackney is a borough with the second highest remain vote in London.
"The Liberal Democrats have fought consistently for us to remain in the EU since even before the Referendum, unlike Labour and the Tories who today both officially state that they want Brexit to happen.
"If you want to stop Brexit, tell Labour and the Tories that by voting Lib Dem in the European Election on 23 May."