Unite officer at heart of council bullying row loses out at employment tribunal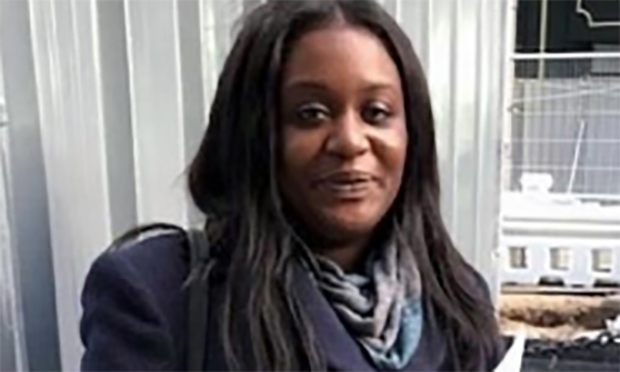 A former Hackney Council employee central to a trade union campaign claiming a culture of bullying in the Town Hall has had her own claims of harassment and discrimination dismissed at an employment tribunal.
Johnson, who had raised complaints over a manager implying she was smoking marijuana at work, and allegedly being told 'If you haven't got childcare, you shouldn't be working here', saw her complaints dismissed as "not well founded" by Judge C Hyde in a decision published on 3 April.
It is understood that this is only one of two tribunal processes through which Johnson is fighting the council, with a decision still to come on whether or not she was unfairly dismissed by the Town Hall.
Hackney Council chief executive Tim Shields said: "The outcome of this employment tribunal, which dismissed all of the allegations, reflects the robust processes we have in place to ensure that all of our staff are treated fairly and that allegations of bullying and harassment are fully and properly dealt with.
"We hope the dismissal of this claim provides staff and our residents with reassurance that due process was followed."
Johnson, Unite's branch equalities officer, was dismissed in October following her complaints of discrimination whilst working for the local authority, causing Unite to claim that the dismissal and the manner of it are symptomatic of a wider problem with the Town Hall's working culture.
It is understood that Johnson's allegation that she was told by managers that "if women could not find childcare then the job was not for them", followed by clapping and laughing, was not made within a three-month cut-off period to allow them to be considered by the tribunal.
Her claims that the council had failed to make reasonable adjustments for her disability were "not well served by a full set of contemporaneous documents", according to the judgment.
On Johnson's allegation that she had been asked whether she was smoking marijuana at work, the tribunal said that "there was no contemporaneous record of this complaint until it was raised over a year later in her grievance".
Johnson, who has a learning disability, also alleges that in 2015 she was told by managers that she was "very slow", and asked why she was so slow.
On this allegation, the tribunal said: "This was a matter which was out
of time on its face, the claim form having been presented on 29 August 2017. No adequate reasons were put forward for the failure to pursue a claim within
time."
Trade unions have claimed that Johnson's case was indicative of a wider culture of bullying and discrimination at the Town Hall, and circulated a list of allegations from their members to councillors last year.
The unions' list of claims include alleged slurs such as:
a black female member of staff being referred to as "a Taliban" and "a slave"
a manager stating they would start embracing their roots because they were white and white people used to enslave black people
a member of staff's history of domestic abuse being disclosed in public with the words: "Your partner is always pulling your hair out and you're a walking car crash."
Unite has been approached for comment.