Lawyers hit out at council's reliance on controversial medical reports in housing cases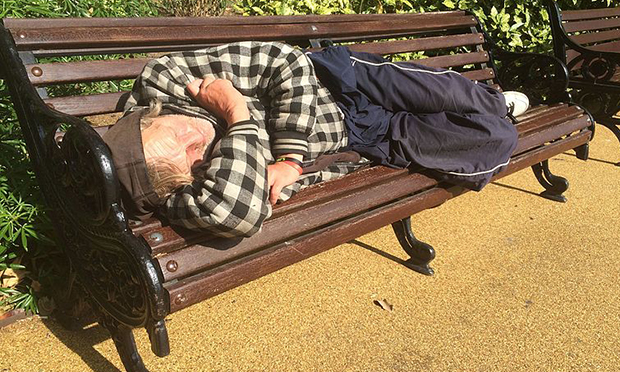 Hackney residents in need of council support are having decisions made on their future by a private medical company which "more often than not" does not meet them face to face, according to one of the firm's own employees.
The revelations, in court documents from 2015 shared with the Citizen, come from a psychiatrist working for private company NowMedical, which provides housing-related medical advice to local authorities and the Home Office.
In the documents, the psychiatrist estimates whilst under cross-examination that they do not meet 80 per cent of the people whose health they are assessing.
This individual carried out 10,000 reports for local authorities between 2007 and 2015.
Edward Taylor, housing and community care solicitor at Osbornes, said: "NowMedical comes up all the time. Every single local authority that I've seen uses them, and the reports are so brief.
"In my case they got about six or seven of them, more and more medical reports to try to strengthen their case, rather than paying someone to meet the client.
"What I've argued quite often in my cases is that essentially the reports, when the solicitor or the client has managed to get medical evidence, the NowMedical report is essentially an opinion of an opinion. In other areas of law, that's completely worthless in evidential terms.
"If someone isn't actually seeing the client, and not seeing the medical records, they're essentially providing secondhand evidence. It's so weak in evidential terms. They're not just not seeing the client, they're also not seeing their medical records."
It is understood that NowMedical's staff of GPs and psychiatrists make assessments on the basis of information submitted to the council by applicants for support.
Hackney Council stands by its use of the company, pointing out that it is one of 150 local authorities to do so, and underlines that applicants can always request a review of their decision.
The Town Hall has spent £158,095 on NowMedical's services since the end of 2013, with the money earmarked as funding for homelessness and housing needs.
Across the borough boundary in Islington, councillors recently expressed their "horror" at the description of how decisions are reached by NowMedical, with housing boss Cllr Diarmaid Ward (Lab, Holloway) telling the Islington Gazette that his Town Hall is "actively looking for alternatives" to the company.
One report released under the Freedom of Information Act in 2016 by Redbridge Council details the case of an female Iranian asylum seeker who was deemed not to be "significantly vulnerable" to the impact of homelessness despite having "a history of traumatic incidents including domestic violence and rape" and suffering from chronic depression and anxiety.
Other Redbridge applicants who did not meet the criteria for "vulnerability" included some who had suffered road traffic accidents, lived with mental health problems or lived with conditions such as epilepsy or asthma.
Kevin Long, housing solicitor at Hackney Community Law Centre, said: "We will regularly deal with homeless cases where a decision is made against the applicant being vulnerable based on a report by NowMedical.
"I have never come across a case where the homeless person has been personally examined by the NowMedical advisor. Despite this, a homeless department will invariably favour this evidence over that of a GP who will be far better acquainted with their patient.
"Anyone who regularly deals with homeless reviews will be familiar with the NowMedical template. These reports will typically start by looking at what the applicant is not suffering from, rather than what they are.
"The courts have consistently criticised councils that rely on their expertise and urged that any such evidence must be treated with caution.
"Ultimately it is for the council to make a finding on any vulnerability decision but these reports tend to try and make that finding for them, and it is usually a negative one.
"Likewise, a council will tend towards the findings of a generalist NowMedical adviser over the evidence of a specialist. I have dealt with cases where the NowMedical adviser's professional background bears no relevance at all to the specific medical needs of the individual."
In the context of a NowMedical report, the 'vulnerability' being assessed is a legal definition on whether someone would be significantly more harmed than an ordinary person by the impact of being made homeless.
Speaking in a judgement on an appeal against a 'vulnerability' decision by Lambeth Council in 2017, His Honour Judge Nicholas Parfitt said: "It is unfortunate and I think made the job of the [council decision-maker] much more difficult, that they were not given the benefit of a medical opinion which actually addressed the particular circumstances and particular consequences to the appellant of her condition.
"It might have helped had someone from NowMedical taken the time to see the Appellant or indeed considered her medical records."
Long added that he has advised local authorities in the past to move away from a service which has been criticised by judges in other court cases, but that the company still regularly appears as councils' "expert of choice".
The Hackney housing solicitor pointed out that often decisions based on NowMedical reports would be vulnerable to review, but that as advice and legal aid services were seeing an increasing financial squeeze, cases could escape scrutiny.
Hackney Community Law Centre recently saw a 45 per cent cut to its funding from the council.
NowMedical advertises the "cost-effectiveness" of its services on its website, with a guarantee that one of its services, advice on homeless-vulnerability cases, offers a turnaround on reports containing "full advice with reasons" of one working day for £35.
As well as offering a wide range of advice on housing-related medical matters, the company also offers council officers training days on housing-related medical issues, as well as legal definitions of vulnerability and current legislation.
Polly Neate, chief executive of Shelter said:"It's very worrying if some councils are relying on medical advisers who do not meet the individual to carry out assessments, nearly a decade after this issue was first raised.
"These decisions can be the difference between someone, who could be seriously ill, sleeping on the street or in a safe home.
"It is a brutal symptom of our broken housing market that councils are in a position where they have to assess if someone could be left on the streets.
"If councils are going to seek independent advice then clearly it should be provided by specialists who are able to assess each person's case thoroughly and professionally."
NowMedical has been approached multiple times for comment, but had not responded by time of going to press.
A standardised disclaimer attached to responses from NowMedical employees in correspondence with this reporter reads: "[The NowMedical employee] is a medical practitioner whose medical qualifications are listed at the end of the report.
"The report is intended to provide an objective and independent assessment of the medical information submitted in support of an application for housing, to assist the housing organisation in making its decision concerning the application.
"The opinions expressed represent the author's professional opinion, based on the information submitted. Save as is disclosed in the information submitted, [this employee] has not reviewed the applicant's medical records, and has not carried out an examination of the applicant."
A Hackney Council spokesperson said: "NowMedical employs fully qualified GPs and psychiatrists in medical practice and are best placed to advise the council on medical conditions that may dictate housing needs and vulnerability. They receive all medical records disclosed by applicants.
"NowMedical are used widely by councils across the country for this purpose, and if residents ever have any concerns about their assessment, they can request a request a review of a medical recommendation made by the benefits and housing needs service.
"Hackney Council are fully aware that the majority of applicants for housing do not require or receive a face to face medical assessment by NowMedical. The Homelessness Code of Guidance (2018) requires the council to be the final decision maker but allows for clinician advice to be sought.
"The Benefits and Housing Needs Service employs a 'belt and braces' approach to ensure no one is left behind and also has two qualified occupational health advisors who work with Now Medical.
"The Service does challenge NowMedical decisions if necessary and always asks for as much medical evidence as possible from the applicant."
EDIT: This article was updated at 15:55 on 2 April.