Hackney Citizen shortlisted for prestigious Newsawards for fourth year running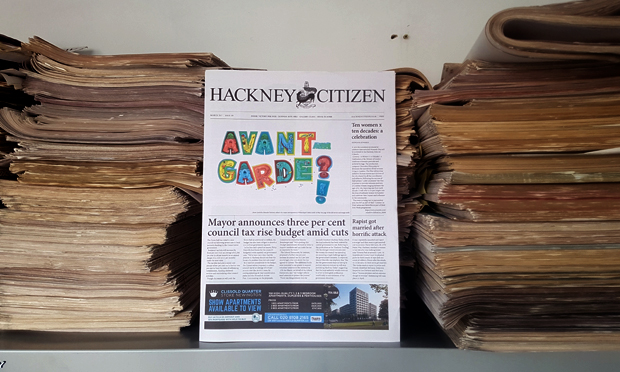 The Hackney Citizen has been shortlisted for the illustrious Newsawards for the fourth year in a row.
A panel of judges picked the paper as one of seven contenders for 2019's 'Niche Market Newspaper of the Year' award.
The Citizen is up against specialist publications including Cage & Aviary News, Narc and the New European.
The winners will be announced at a black-tie gala at the Royal Lancaster Hotel near Hyde Park on 8 May.
The Newsawards, previously known as the Newspaper Awards before a 2015 rebrand, "celebrate the best in news media print, digital and business innovation" across the UK.
The Citizen's founding editor Keith Magnum said: "We are thrilled to be shortlisted again for the Niche Market Newspaper of the Year award.
"To be recognised for the fourth year in a row is a testament to the work of everyone involved in the paper, and I'd like to thank them all for their contributions to our continuing success."
Newsawards director Gary Cullum said: "This is another bumper year. Our two panels of judges have seen a fantastic array of print, digital and commercial entries from all around the world which has resulted in an exciting list of 2019 nominations."
The Hackney Citizen received a commendation in 2017, with judges praising its "excellent design with quality content and first-class printing".
It was the third time the paper had been recognised in this way, having received similar acclaim in 2011 and 2014.