Measles 'still circulating' in Hackney as parents urged to catch up on vaccinations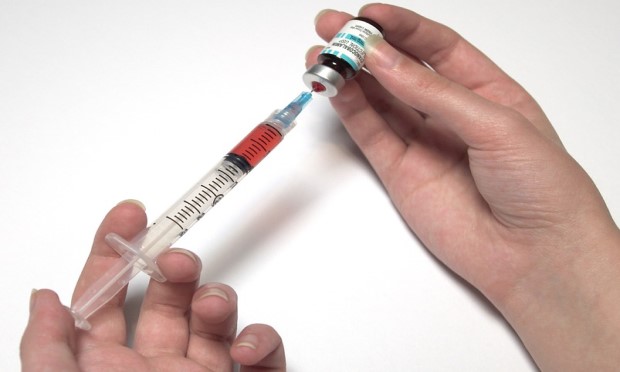 Hackney parents are being urged to make sure their children are up to date with their vaccinations as medics and public health professionals continue to tackle the borough's measles outbreak.
The outbreak was declared by Public Health England on 6 November, and led to over 500 children being immunised four weeks later.
However, Public Health England (PHE) has said that it is "still responding" to measles cases in the borough, leading to parents receiving a 4 March letter which has been sent to local GPs, schools, nurseries and children's centres to raise awareness that the disease is still circulating.
Dr Anita Bell, a consultant at Public Health England's local Health Protection Team, said: "Protecting your children with two doses of the MMR vaccine is the best way to ensure they are not at risk of catching measles, mumps or rubella.
"Measles is an unpleasant disease and one in every ten people who get the disease end up in hospital with complications and sadly one in every thousand die. The MMR vaccine is safe and free.
"It's never too late for your children and teenagers to catch up with their vaccinations if they are behind or have missed any. If you are unsure if your children have had the full two doses of MMR, speak to your GP who will have a record of the vaccinations they have received."
Dr Bell added that measles spreads very easily amongst anyone who has not had two doses of MMR, particularly children, and this is why large outbreaks can occur in local communities.
Last year in London, the majority of measles cases were in children aged one to nine years old followed by teenagers and young adults.
The first dose of MMR is given around children's first birthday, with the second just before they start school.
City & Hackney clinical commissioning group (CCG) are continuing to lay on extra immunisation clinics through Hackney's GP confederation.
The programme is seeking to address concerns over low vaccination figures for north-east Hackney, against a background of declining figures for innoculations across the borough generally.
According to a detailed review by Amy Wilkinson, the CCG's workstream director for children, young people, maternity and families, uptake of vaccinations continued to remain lower than the ideal 95 per cent of 'herd immunity' coverage in NE Hackney.
The report, which received its latest update on 20 February, reads: "The response from the community in NE Hackney, and from Charedi community leaders, has been incredible. The local partnership is committed to maximising this response to create sustained change in immunisation coverage.
"There is still an ongoing issue with high numbers of measles circulating in the Orthodox Jewish community. This is being monitored closely locally, with Public Health England.
"It is expected that once the vaccine takes full effect this will stabilise. We are seeing some weeks with few notifications, but this is not consistent from week to week yet."
City & Hackney CCG has been approached for comment.