Volunteer group using dogs to fight loneliness finds a new home for 2019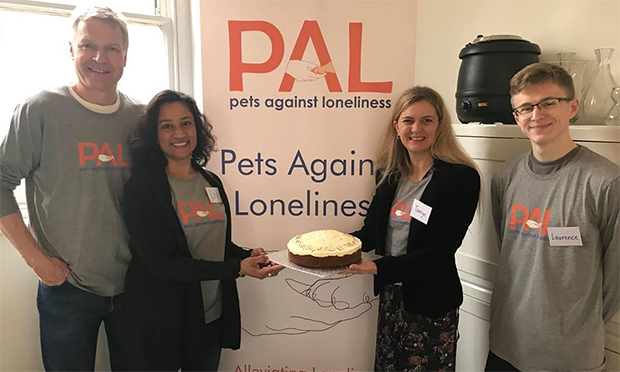 A voluntary group using dogs to tackle social isolation among older people has landed a new home – after renovation work at its old meeting place forced it to take a short pause.
Pets Against Loneliness (PAL) was facing an uncertain future after Newington Green Meeting House, part of the non-religious New Unity church, closed in January for a year-long £1.8 million overhaul.
But PAL's popular monthly meet-ups will now take place just eight minutes' walk away at St Matthias Halls, after the group's founder Lyn Ambrose struck a deal with the team there.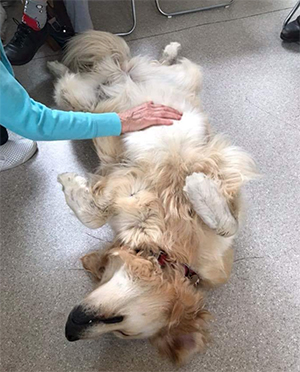 The first get-together at the Halls on Wordsworth Road will take place on Saturday 2 March from 10am until 12pm.
Lyn said: "We're excited to see our guests again in our wonderful new space.
"We're grateful to Jackie Ambrosini and the team at St Matthias Halls for helping us to ensure that we can continue to bring our guests, our dogs and their owners together on the first Saturday of each month."
PAL is also on the lookout for volunteers from Hackney and Islington who can help make the events a success.
Lyn added: "We need local, committed volunteers who can attend most of the remaining Saturday sessions this year and help run events."
PAL's drop-ins, which launched last year, are designed to provide a chance for older people, who may feel isolated, to meet and socialise in the company of well-behaved dogs and their owners.
The meet-ups are friendly and informal, with tea, coffee and refreshments for guests.
In another piece of good news for the group, it found out recently that it had been selected for supermarket Co-op's Local Community Fund.
It means Co-op members who shop at either the Stoke Newington Road or Dalston Square branches can help support PAL.
Members can also support the cause through the Co-op's website – with over £700 raised so far.
Ambrose is also running a crowdfunder on JustGiving to help secure PAL's long-term future.
If you're interested in volunteering, or want to find out more about PAL, get in touch with Lyn at lynambrose@gmail.com or head over to the group's Facebook page