Trial TV, Secret Theatre, review: 'An entertaining if slightly barmy evening'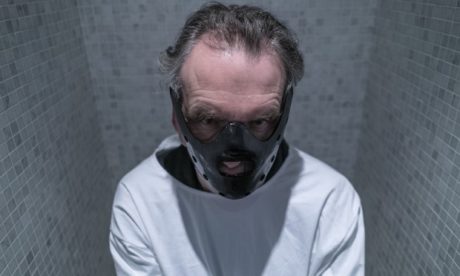 It is the year 2024. Since Brexit, things have changed.
The death penalty is back, and criminal cases are tried live on TV with jurors paying to take part.
This is the setting for Secret Theatre's lavish new production, in which audience members have the chance to play crucial roles in a murder case.
Immersive theatre is not for everyone, but with an open mind and a glass of wine as you go in, it is not hard to get into the swing of things, chatting with the actors, examining the crime scene for clues and weighing up the evidence.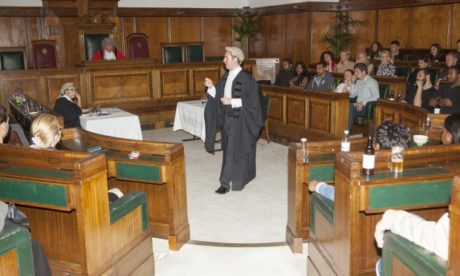 The 'secret' east London location is ideal for the event.
Enter an elegant world of period grandeur, set your mind on 'ludic', and get to work.
Your job is to decide whether alleged cannibalistic serial killer Dr Clarence Lassiter is guilty or innocent of a string of shocking murders – graphically depicted in front of your eyes with liberal lashings of the red stuff.
To say more would be to spoil the fun, but Trial TV makes for an entertaining – if slightly barmy and slightly long – evening, thanks to strong performances from a cast including Peter Picton, Monty Jones, Patrizia Petrassi, Nicholas McBride, Lisa Moorish and you.
Trial TV is on until 3 March.