Republic of Consciousness Prize and £5k cash Influx awarded to Stoke Newington independent publisher
Influx Press – the Green Lanes-based publisher of fiction, poetry, criticism and more – has won the Republic of Consciousness Prize for Small Presses, it was announced last night.
The award comes complete with £5,000, split three-to-two between the publishing house and author Eley Williams, whose debut collection of tales Attrib. and Other Stories tipped the balance in Influx's favour in the eyes of the Republic of Consciousness judges.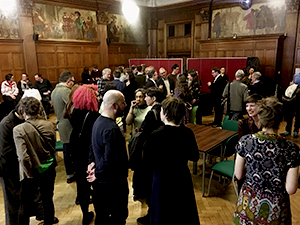 Williams was in attendance at the Westminster University ceremony alongside Influx Press' three custodians: Kit Caless (who has bylines at VICE and The Quietus, and is the man behind self-explanatory blog-to-book Wetherspoons Carpets), short story writer Sanya Semakula, and Gary Budden.
Williams said: "It is such an honour to appear on this shortlist, alongside writers who are the blood, bones and held nerve of my favourite type of reading and writing.
"Thank you indies, and thank you Republic of Consciousness for supporting all they do."
This is only the second annual prizegiving organised by author Neil Griffiths, who put the idea of rewarding smaller publishers (entrants must employ only five full time staff or less) into practice in 2016.
Writing for the Times Literary Supplement, he described its "guiding principle": "the book that wins must represent the best of "hard-core literary fiction and gorgeous prose".
Williams beat five other shortlisted pairs of writers/publishers, including David Hayden/Little Island Press, Isabel Waidner/Dostoevsky Wannabe, and Preti Taneja/Galley Beggar Press.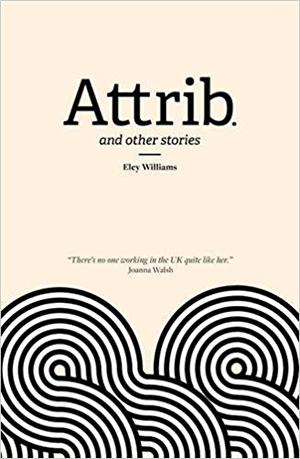 Her book, a tricksy but tender collection of 17 vignettes, has won its own accolades, appearing on The Guardian, The Telegraph, and even Australian Book Review's 'best of 2017' lists.
Influx's other books include a funny and thoughtful rumination on black British life through the lens of over 50 Grime songs (Jeffrey Boakye's Hold Tight) and themed short story collection An Unreliable Guide to London – reviewed in the Citizen in 2016.
Kit Caless, Influx Press, spoke of his delight at topping the shortlist and taking home their share of the prize: "This is changing the landscape of literary prizes, for the very reason that the press and the author are awarded.
"We are really proud of Eley Williams and her book. We wouldn't have been in this position without her, and she wouldn't be in this position without us. And that kind of relationship is really important for small publishers. It's much more of a collaborative effort.
"When you work with an author on our level, really hands on, really close – for the two parties to be awarded is an exceptional thing."