Love is in the area: Hackney Valentine's Day listings
Emma Snaith" />
Love yourself! Herbal Self Care Workshop
Hackney Herbal, Studio 16, Celia Fiennes House, 8-20 Well Street, E9 7PX
Take some time for yourself this Valentine's Day and join Hackney Herbal's relaxing workshop on herbal self-care. Learn about the properties of different herbs and how to combine them with essential oils and other natural ingredients to make your own herbal products including an infused oil, skin and lip balm and bath salts.
Herbal refreshments and homemade cakes will be provided while you set to work on your herbal creations. To spread the love even further, Hackney Herbal will donate 10% of the ticket price towards community wellbeing work.
Wednesday 14 February, 7-9pm. Tickets: £30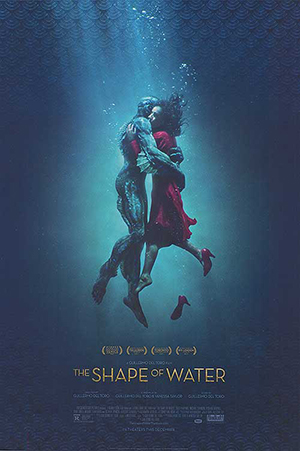 Valentine's screening of The Shape of Water at Rio Cinema
107 Kingsland High St, E8 2PB
Catch a special St Valentines screening of Guillermo del Toro's Oscar-nominated whimsical monster romance at Rio Cinema. The Shape of Water tells the story of a janitor working at a US government laboratory at the height of the Cold War who falls in love with a strange, amphibious creature living in the facility. This is a one-off screening of the film at the Rio.
Wednesday 14 Feb, 8.45 pm
Make Your Own Gin Class: Valentines Special at the Fifty Eight Gin Distillery
Hackney Downs Studios, 3-17 Amhurst Terrace, E8 2BT
A must for gin lovers, this immersive sensory workshop at Fifty Eight's micro-distillery offers the ultimate gin experience. Determine what flavours make you tick before crafting your own bespoke bottle of gin to wax and take home. Throughout the session guests can sample a variety of Fifty Eight gins and sip on bespoke cocktails.
While sitting in the distillery, tucked underneath a Hackney Downs railway arch, there will also be the chance to learn about the dark history of gin in the East End. Hear about the glittering gin palaces that studded the streets of 18th century London and how gin-crazed Londoners inspired Hogarth's famous print 'Gin Lane'.
Wednesday 14 February, 6.30-9.30 pm. Tickets: £80
Drag Queen Bingo at Number 90: Anti-Valentine's Special
90 Main Yard, Wallis Road, Hackney Wick, E9 5LN
Avoid spending Valentine's Day surrounded by gushing couples and stomach churning PDAs and head down to Number 90 for Drag Queen Bingo's hilarious musical bingo show. This extra-saucy valentines edition will feature a number of special anti-valentines mini games including 'Blind Bait', 'Pimp my Dildo' and 'Tart Attack'. The night of gorgeous mayhem is hosted at a prime canal-side location in Hackney Wick.
Wednesday 14 February, 7.00- 10.00 pm. Tickets: Free
Floating World at The Lacy Nook
8 Cazenove Road, Stoke Newington, N16 6BD
Be transported back to the red light district of ancient Edo period Japan at an immersive evening of sensual Japanese culture at The Lacy Nook. Guests stepping into the Floating World will discover a mysterious tea hut set among twisting alleyways.
Dress in full kimono attire in the red lantern room before sitting for a Japanese feast and discovering Shunga – the celebrated erotic art of Japan. This unabashedly hedonistic school of art produced great works by iconic artists including Utamaro, Hokusai and Kunisada. At the end of the night there is the chance to trace your own Shunga with a Japanese calligraphy brush-pen to create a unique, erotic illustrated card.
Wednesday 14 and Thursday 15 February, 7- 10.30pm. Tickets from £40 This event is currently listed as sold out. Contact The Lacy Nook for more info
PLUS…
We asked some Hackney politicians – what's the most romantic spot in Hackney?
Mayor Philip Glanville: Love views south from Woodberry Down over the reservoirs, with the city beyond. If you fancy something more spooky there is always Abney Park… or any of our other fab Hackney Parks.
Cllr Jon Burke: I think the most romantic spot in the borough is the benches overlooking the River Lea from Springfield Park, which are surrounded by their own box hedges. Very intimate and dramatic at the same time.
Meg Hillier MP: Top of St Augustine's Tower on the Narrow Way. It's only open once a month but it offers great views and you feel on top of the world – or at least Hackney!