Mulberry University Technical College to open for September '17 enrolment
Advertising feature" />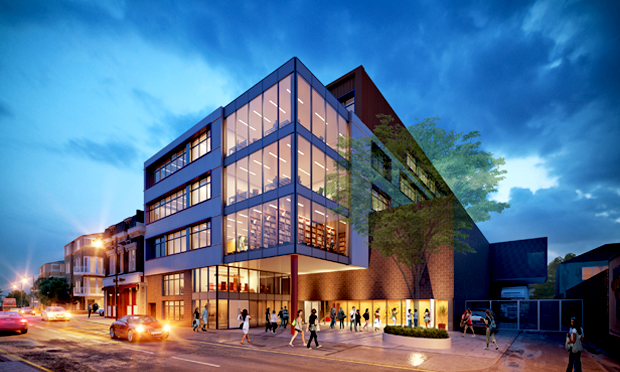 The Mulberry Schools Trust is offering the young people of east London even more opportunities for an outstanding education, by expanding its provision and opening the Mulberry University Technical College, specialising in creative, health and digital industries. We are currently accepting applications for September 2017 enrolment in Years 10 and 12.
Our vision is to provide young people in Tower Hamlets and beyond with unique and high-quality educational opportunities. Through our strong links with local universities and employers, we will ensure young people develop the knowledge and skills needed to become dynamic, innovative leaders within the health sector or the creative industries.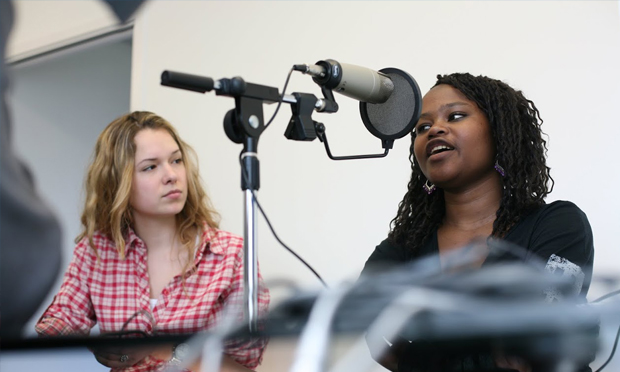 Our new building will provide state-of-the-art facilities in our specialist curriculum areas of health, digital media and technical theatre. Our excellent teachers will create a supportive environment within which all students can achieve their potential, with our graduates progressing to university, apprenticeship or skilled employment in their chosen specialist areas.
Graduates of Mulberry UTC will be self-motivated, independent learners whose experiences in industry and with employers will ensure they can thrive in the world outside school. They will take the lead in solving global challenges, boosting economic growth and creating new opportunities to ensure their communities continue to thrive.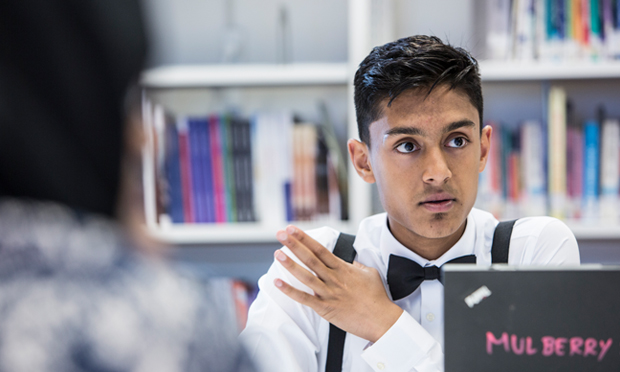 At the UTC, education is employer-led. Sponsors, who have helped design the curriculum and with which students will have the opportunity to work, include Goldsmiths, University of London, Bank of America Merrill Lynch, the British Film Institute, the National Theatre and Barts Health NHS Trust.
Students will have the option of choosing either a creative or health specialism as well as working towards GCSEs and A Levels. Students who choose to specialise in the creative industries will have the chance to learn about technical theatre, live arts production, and film, television and radio production, as well as media skills such as programming and photography. Students specialising in health industries will enjoy a practical education in public health, clinical practice and leadership and management in the health service. All students of the Mulberry UTC will benefit from an education underpinned by digital technology.
A rich extra-curricular programme prompts new skills, broader horizons, self-confidence and leadership. Students will participate in employer-led Challenge Projects, both on and off-site, and have several blocks of work experience and industry/university placements relevant to their specialist course.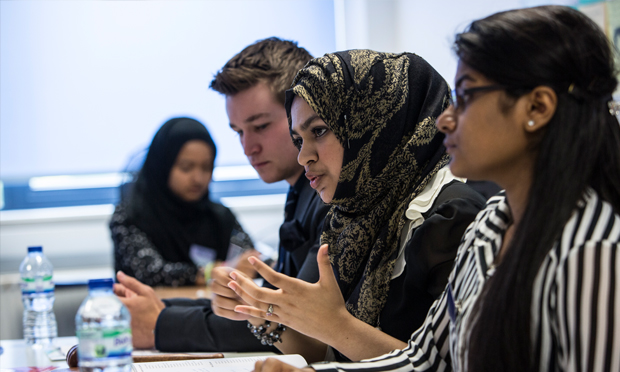 Mulberry UTC will have a new specialist building in Bow in Tower Hamlets, on the site of the old Fire Station at 64 Parnell Road, London E3 2RU. Facilities will include:
• a professional theatre
• film, TV, radio and animation studios
• construction and costume workshops
• hospital and healthcare environments
• specialist science labs
• CAD and other digital technology suites
The Principal designate, Dr Katherine Vincent, invited local young people to apply, saying "if your passion lies in the creative, digital or health sectors and you are excited about Mulberry UTC, please join us at one of our Open Events in the Autumn."