Dalstonist magazine bids farewell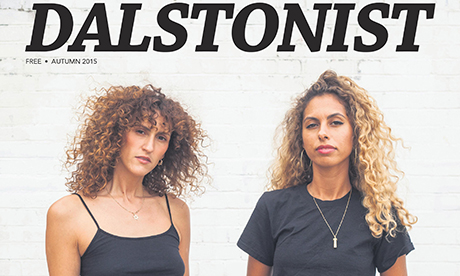 News and lifestyle publication Dalstonist has published its last ever story, its editor confirmed in a surprise farewell message this week.
The website and free quarterly magazine launched in 2013, covering café and bar openings, news and features. Its coverage initially focused on Kingsland Road and surrounding E8 area, before expanding to include the rest of Hackney.
But limited resources made it impossible to continue publishing, the editor, Mark Wilding, told the Hackney Citizen.
"Dalstonist has always been produced by a very small team working with the limited resources available to local publishers," he said.
"Despite the generous support of our regular advertisers it became clear that Dalstonist was never going to evolve to meet the grand ambitions which we had for the publication at the outset."
Writing on the website, the editor explained he no longer felt Dalstonist was able to do justice to Hackney's crucial stories:
"As time has gone on, it's become harder and harder to do justice to Hackney's incredible diversity and to keep up with the pace of change.
"There are still plenty of amazing and crucial stories to be told about Hackney but Dalstonist no longer feels like the right outlet to tell them."