Hackney lawyers fight legal aid cuts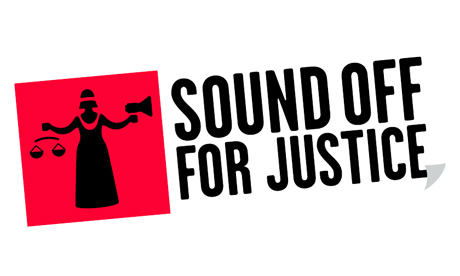 Today, the House of Lords debates The Case for Civil Legal Aid, as local lawyers supporting the Law Society's campaign, Sound Off For Justice, are protesting against the Government's proposed plans to reduce Legal Aid.
The campaign, which has the support of national figures including Joanna Lumley and Jemima Khan, aims to ensure the most vulnerable and needy in our society continue to have access to justice and legal aid.
The Law Society argues that the proposed £350m cuts to Legal Aid may cause many unintended consequences to families and individuals.
Sound Off For Justice has launched what the Law Society claims is the UK's first-ever voicemail protest. Members of the public can voice their discontent with the Government's proposed cuts to Legal Aid by leaving a rant on Ken Clarke's voicemail, voiced by impressionist Alistair McGowan. All messages left will be sent to the caller's local MP and Ken Clarke himself, so that he can hear the public's disdain first-hand.
The campaign has received the support by many in East London's legal community.
Jenny Beck, Managing Partner of T V Edwards LLP and Co-Chair of the Legal Aid Practitioners Group said: "The impact of the proposed cuts in legal aid to the citizens of Hackney will be potentially devastating.  The government's current proposals effectively remove entire areas of legal aid from scope."
Local solicitor Bill Parry-Davies said: "The Legal Aid Act 1949 provided equal access to justice regardless of wealth. It was a cornerstone of the welfare state. The latest funding cuts will mean that most citizens will no longer have a remedy against abuses of power by landlords, employers and the agencies of the state like the police and all levels of government. The powerful will no longer have the incentive to behave lawfully because, without citizens having access to justice, they will be accountable to no-one. We are seeing a return to the bad old days when, in cases of injustice, the people with the most money win."
To support the Sound off for Justice campaign, you can sign the petition letter to Ken Clarke and record a telephone 'sound-off message' at Sound Off For Justice.