East End Gay Pride cancelled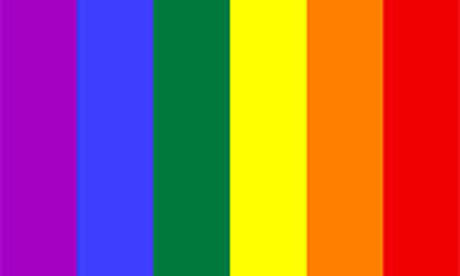 The East End Gay Pride event planned for April has been cancelled organisers said in a statement released this afternoon.
The announcement follows the resignation yesterday of the main organiser, Raymond Berry, following revelations by gay Muslim group, Imaan, that Berry had links to the far-right English Defence League.
The statement, signed by remaining organisers, Mark Bourne, David Byatt, Caroline Todd and Alan Jones, blamed the cancellation on "personal attacks" and "vendetta" from local gay activists from Rainbow Hamlets and Hackney Pride organisers, OutEast.
They said: "In a day and age where the LGBT community of East London should be working together to combat hatred of any nature, we have found it shocking that OutEast and Rainbow Hamlets have continuously set out to divide the community. Internet forums have proved this to no end."
East End Gay Pride was called last month in response to the appearance across east London, of homophobic stickers carrying Qur'anic quotes.
But local gay rights groups, including Out East, distanced themselves from East End Pride. In an open letter published Saturday, Out East accused EEGP of "stigmatising" Muslims and having links to the EDL.
Speaking to the Citizen, Terry Stewart, of Out East, welcomed the cancellation of East End Gay Pride and said the campaign against it was political not personal. He said: "We've worked very hard over the past two weeks to expose the organisation for what they were and who they were. And that was in the interests of the whole community."
"This was a political decision we took as people representing the LGBT community of east London, that the community was not going to be split by a group of people coming in with another agenda which was completely against our ethos of community cohesion and communities living together."
"We welcome any visibility of LGBT communities coming together, but we will not allow the argument of homophobia to be used to attack another community such as the Bangladeshi community in Tower Hamlets."
East End Gay Pride had, in recent weeks, attracted support from the Pride London organisation, Time Out magazine and prominent gay rights activists.
But this morning Peter Tatchell released a statement withdrawing his support. He said: "We fear the march will be exploited and hijacked by the far right to create divisions and stir up intolerance against Muslim people. OutRage! opposes both homophobia and anti-Muslim bigotry. All forms of intolerance are wrong. The gay, Muslim, Jewish, Asian and black communities know the pain of prejudice and discrimination. We should stand together, united against hate. Let's celebrate East London's multicultural diversity. Don't let bigotry divide us. Together, we can defeat the hate-mongers."
Terry Stewart said he was ,"very disappointed" that some gay rights groups such as Outrage! and Pride London, had backed EEGP. He said, "We did say to them weeks ago that this was happening. We gave them warning but some people chose not to hear that. But I'm glad to say they're now on board."
Stewart also rejected accusations by EEGP organisers that Out East are doing nothing to tackle homophobia in east London. He said the cancellation of EEGP "makes no difference" to their work. He said they continue to talk to police and the council and working on plans for an event in Victoria Park in September.
Related:
East End Gay Pride organiser resigns after English Defence League link is revealed