Cuts could 'create ghettos'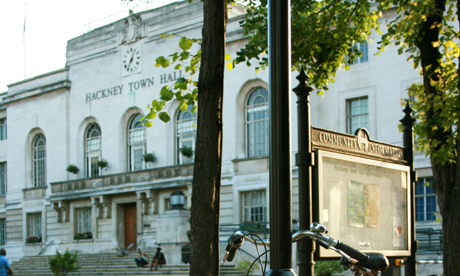 Hackney residents will feel the sharp end of the government's cuts, according to local councillors, who aired their concerns at at a meeting of the Council's Governance and Resources Scrutiny Commission last month.
"People will feel there's a genuine attack on their current living standard," said Scrutiny Commission member Cllr Geoff Taylor. Similarly, Cllr Deniz Oguzkanli said an expected fall in housing benefit could "create ghettos" and he warned of a rise in homelessness.
Cabinet Member For Finance Samantha Lloyd said all proposals affecting service levels should be publicly examined.
The coalition government's plans to cut national spending by £74bn through 2015 will have a disproportionally adverse affect on Hackney because of its low tax base.
The expected reduction in central government grants could cost the Council as much as £80.6m by the 2014-15 tax year, according to its finance director, Ian Williams.
Hackney derives 75% of its budget from Whitehall's Formula Grant, receiving £1,037 per resident, the highest amount in London.
The Formula Grant allocation is now being reviewed as part of the austerity measures. Even if it is frozen this year, the Town Hall will have to raise council tax to fund any additional spending, says the report. Central government, however, has promised to help councils avoid council tax increases in the 2011-12 tax year. The finance department is drawing up contingency measures to protect frontline services. Yet, Mr Williams warned: "there's a danger of the Council hanging off the cliff edge if the funding doesn't materialise."
The Town Hall's core scenario is a combined 25% spending cut by government departments 2010-15.
Complete details of national spending cuts will be announced by the Chancellor in the Spending Review on 20 October.