Town Hall must take residents' ideas seriously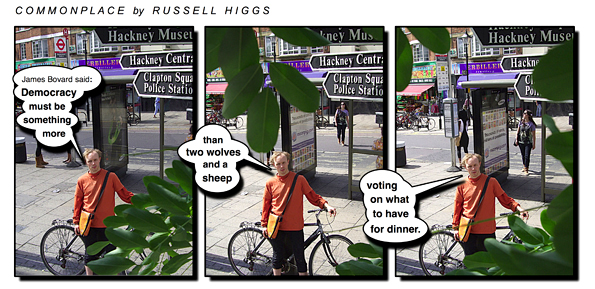 LOCAL councils across the country recently asked local people for their bright ideas as to how life could be made better for themselves and their fellow residents.
They were told that a new law is now in place which could help people improve where they live and give them the chance to put their own proposals to the Government.
It's true – the Sustainable Communities Act 2007 encourages people to come forward via their local councils and suggest ways in which their neighbourhoods could be improved.
About a quarter of all local authorities in England and Wales have submitted proposals under the Act, and Hackney is one of them. The Council should be commended for doing so.
However, though Hackney Council received and considered over five dozen ideas to be taken forward under the Act, it consulted on one only – its own long-standing project of taking measures to limit the concentration of betting shops on the borough's high streets.
Nearly two thirds of those consulted on this idea favoured moving forward with it. The Council duly approved the proposal and submitted it for consideration at higher levels.
Contrast this approach with that of other nearby boroughs. Next door, Islington (a hung council with no one political party in overall control), submitted twelve proposals put forward originally by a mix of Council staff, councillors, residents and others, following an open call for ideas that was publicised on the Council's website and elsewhere.
Waltham Forest (likewise a hung council with no single political party in control) put out an open call for ideas to a panel of residents.
The panel was given eleven of the proposals submitted by Council staff, councillors and others to mull over. These were then discussed in Cabinet and three were submitted.
Now back to Hackney. When asked to whom local residents should have submitted proposals and how this information was publicised, a Council spokesperson replied that "the Council welcomed submissions via elected members". Hardly an open call.
Thus, the Council successfully consulted on its own idea, and decided to welcome but not actually consult at all on new ideas from others.
The Sustainable Communities Act, which has always enjoyed cross-party support, seems genuinely to encourage bottom-up initiatives – sadly still a rarity in politics.
In October 2008, the then Secretary of State for Communities and Local Government Hazel Blears described the Act as an "invitation to local authorities and the people they represent to tell us what we can do to help them".
In reaching agreement on what proposals should be taken forward, local councils, including Hackney, should embrace the spirit as well as the letter of the Sustainable Communities Act.
Read about a new Bill to strengthen the Sustainable Communities Act here.