Kids take part in 'bike bus' world record attempt for Bike Around the Borough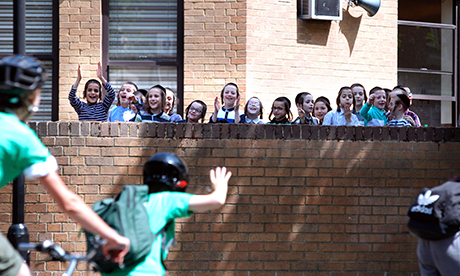 Hundreds of school children took to streets last week for Hackney's annual mass cycle ride Bike Around the Borough (BATB).
The young cyclists were attempting to break the world record for the most people in a 'bike bus' in which the participants ride together along a set route, picking up people as they go.
The aim was to smash Australian Banksia Beach State School's 2014 record of 880 but two schools dropped out at the last minute meaning Hackney missed out on the world record by just eight riders.
The kids were not too down-hearted however, and enjoyed cycling from Hackney Downs to Hackney Marshes via Clissold Park.
Robin O'Brien, 10, from Queensbridge School, said: "It was exciting to be out on the streets with no cars. I love cycling because it's good exercise, it doesn't pollute and it's good for the world."
Rebecca Fouhy, nine, also from Queensbridge, added: "The ride was good because I learned how to cycle with more confidence on the road. I like cycling because it makes me feel free and it makes me feel happy."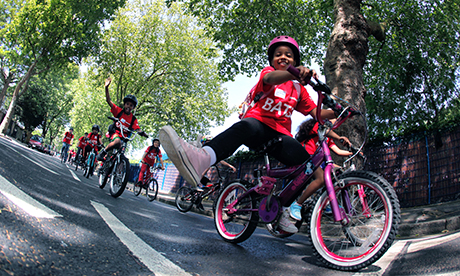 Cllr Feryal Demirci, Cabinet Member for Neighbourhoods and Sustainability, said: "Seeing so many Hackney students cycling in our streets en masse was a wonderful sight and I was delighted to see lots of residents out, cheering them on.
"As well as being a great day out, the event had some serious aims, including to increase and encourage future generations to cycle by showing them how fun, healthy and easy it is to get around the borough by bike."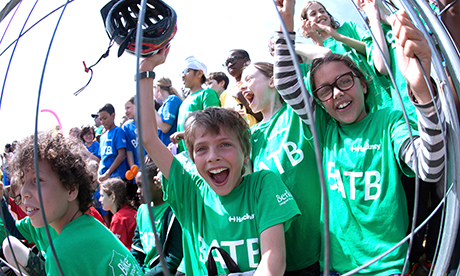 Sgt Pete Smith, from the Roads & Transport Policing Command, said: "It was such a great day and everybody enjoyed the exercise and entertainment. We're all looking forward to an even bigger event next year."
The event was organised by Hackney Council in partnership with the Met Police and was sponsored by Volker Highways, Berkeley Homes, Union Developments and Cycle Training UK.