Pirates proffer postcards of pensive prose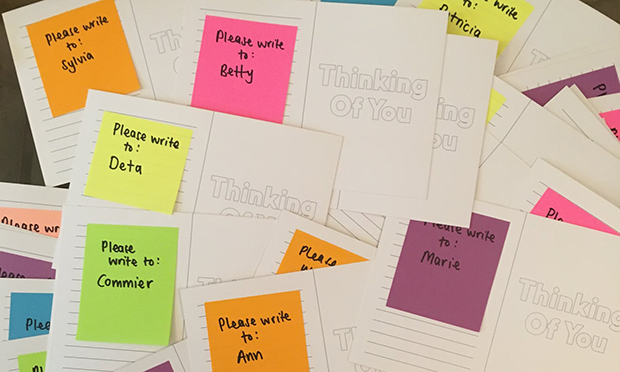 Thinking of You is a new online book of postcards written by young people to older Hackney residents isolating alone during the pandemic.
The illustrated postcards express everyday rituals, what people are missing, and their hopes for when things might return to normal.
The project by educational charity Literacy Pirates got off the ground with art packs and blank postcards designed by artist Christine Hooper being sent out in the post. Young 'Pirates' then engaged via a virtual two-day 'ship session' led by Crewmate Tommy.
In total, 38 'Thinking of you' postcards were decorated and sent out to vulnerable older people, offering uplifting messages personally written by each Pirate.
One read: 'Hello Frank, I am writing this to you so you know you're not alone. I am also isolating. 2020 was not how anyone expected. Instead it was the opposite. I hope things are going well for you. I've missed going to Spain this year but life is life. I hope this card made your day. Faith.'
And another: 'Dear Bernadette, I know it has been really tough during Covid-19 but we all have to stay positive and strong. We all hope you stay safe by following the government rules. It works for me and I think you should give it a good try you never know it might work for you too. Also, remember to look at the bright side of life. Thank you for reading my letter. From, Michael.'
Read or download the Thinking of You book at literacypirates.org/thinking-of-you