Darling, it's not only about sex, Alain Brémond-Torrent, book review: 'An idiosyncratic insight into Hackney's creative scene'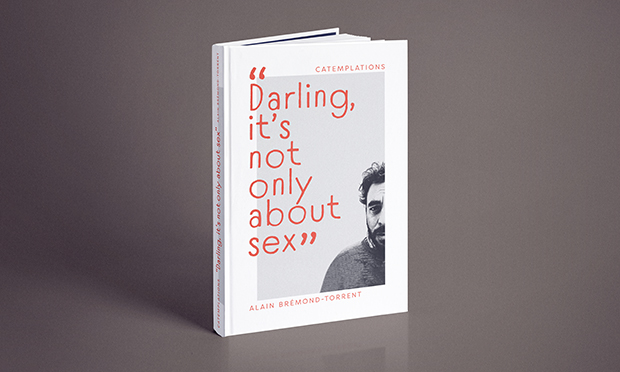 Imagine that Leopold Bloom has turned French and relocated to an artists' warehouse in Clapton and you'll get the idea behind Darling, it's not only about sex.
A self-published autobiographical novel set over the course of a single Saturday in summer, this is the second in a series dubbed 'Catemplations' (mindfulness and cats are frequent motifs).
Following in the footsteps of James Joyce, Virginia Woolf and Ian McEwan, author Alain Brémond-Torrent has used the device of the 24-hour period to mark off a narrative replete with the literary tricks of high modernism.
Sections of the story told are in rhyming couplets, others in stream-of-consciousness. French cadences are liberally strewn throughout vocabulary and grammar, and the unvarnished copy revels in wordplay.
The narrator comments that "no English writer could write like me, they could never have that unconventional way of using the language".
The title notwithstanding, sex is often on the narrator's mind. He has not had any for six months, and he has a date lined up for the evening, so his mind is a-fizz with carnal expectation as he goes jogging, walks to work at a pub in Angel and serves drinks behind the bar.
The book is billed on its back cover as a 'postfeminist' novel; judging by the abundance of anatomical comments about women and the paucity of other evaluative frames, it seems Brémond-Torrent interprets this to mean that feminism can safely be forgotten about.
We learn about the tits, legs and derrières of the 'girls' he encounters over the course of his day, but little else. His annoyance at the anti-misogynist views of a number of his female companions mars otherwise pleasant interchanges, and he boasts of his ability to manipulate women.
It seems that Brémond-Torrent's Joycean love of language has left him stranded with gender attitudes characteristic of another era. But if you are looking for something a bit different, this book offers an idiosyncratic insight into Hackney's creative scene.
Darling, it's not only about sex by Alain Brémond-Torrent. ISBN: 978-1-9163578-0-8.