Headway East London hits the jackpot with £380,000 National Lottery funding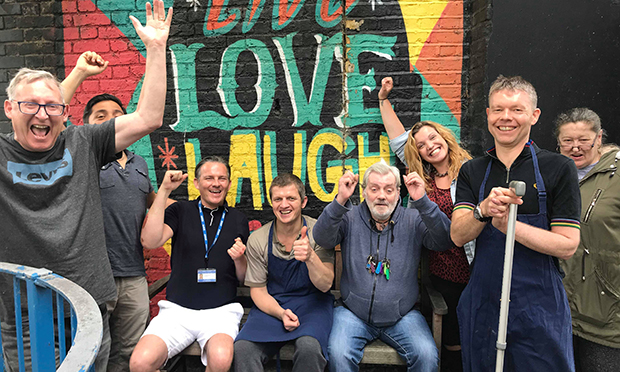 A Hackney-based charity that supports people affected by brain injury has been gifted thousands of pounds from the National Lottery.
Headway East London has been awarded a £380,000 four-year grant by the National Lottery Community Fund, and the much-needed cash will enable the charity to provide advice, advocacy, therapies and support to brain injury survivors and their families through its "Casework Service".
The charity works across 13 London boroughs, supporting people affected by brain injury. Over 100,000 people across the capital currently live with significant physical, emotional and behavioural long-term effects of brain injury, and as a result they are unable to go out their lives as before. This means that early intervention and long-term support becomes vital. 
"Meeting Headway (East London) in the hospital was probably one of the most important encounters of my life. When I got home and found out I couldn't read, I wouldn't have known where to turn to. I would never have got anywhere without them." said Nina*, brain injury survivor.
"What I used to do for a living before – I can't do anymore, so they're helping me find a new and different path," she added.
 The Headway team helps brain injury survivors with things like essential administrative tasks, such as navigating the health and social care system, accessing benefits entitlements, as well as signposting them to other services.
Natalie Clapshaw, Headway casework manager said: "We're so grateful to the National Lottery Community Fund for recognising the vital work we have been doing over the past four years at Headway East London. 
"Continuation funding like this is fairly rare, so this speaks volumes for the impact our service has had, and the value it brings to survivors of brain injury in the local area."
The specialist department was established four years ago to improve individuals' stability, wellbeing and self-esteem. Working from the charity's Hackney day centre and two London hospitals, it has helped more than 650 survivors and carers in the past year alone. 
Sacha Rose-Smith, head of funding for London at the National Lottery Community Fund, said: "National Lottery money continues to change the lives of thousands of people across the capital.
"We're delighted to fund Headway East, who are focused on providing essential advice, advocacy and support for brain injury survivors and their families. With their experience and passion, this money changes lives."
*name has been changed